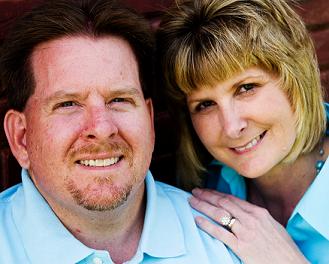 Susan Elrod
Hi, I'm Susan Elrod and I am the Pastor to Families at Woodlawn Community Church. I am primarily responsible for leading the ministry that assists families in the spiritual development. It is a great pleasure to work with families that are dedicated to the spiritual formation of their children. It is my passion to support, equip and encourage families to become fully devoted followers of Christ.
Basic Stuff:
I have been married to my high school sweetheart, Jim, for 32 years. He is my rock and supports me in ministry. He serves in Children's Church on Sunday mornings. I am always amazed at the patience he has for younger children. We have been blessed with two wonderful daughters. My oldest daughter, Rebecca, graduated from Southern Methodist University in Dallas, Texas. She is employed by Goldman Sachs as an Associate in Merchant Banking and has the pleasure to travel to many areas around the world. She is a very hard worker at everything that she does. My youngest daughter, Emily, graduated for APSU with her Masters in Social Work. She is employed as a School Based Therapist. She is very compassionate and loves people. She is married to a wonderful husband(Vincent) and has a daugther(Briley) and son(Carter). I love being a Nana!!!
In a previous life:
I have attended Woodlawn Community Church since its formation in 1972. I have many great memories growing up in the church. I am so privileged to minister in the same church that I came to know Jesus as my Savior. I was the Pastor to Children and Families for eight years before I transitioned to Middle School Ministry and then Family Ministry. I have been on staff at WCC for a total of 15 years! Time flys when you are having fun! I have been in volunteer ministry to children and youth since I was eighteen years old. My first career path was as a Registered Nurse, where I worked on a surgical floor as well as the ICU.
Education:
Bachelor of Science Degree in Nursing from Austin Peay State University
CDA: Child Development Associate Credential
Various Training in Children and Youth Ministry
Interests and Favorites:
Pets:
I have two dogs, Nala and Chanel, and they are the princesses of the house! We have two llamas: Tina and Pedro. The llamas are both rescues and have brought me much pleasure and enjoyment. My dream is to have a miniature burrow!
Favorite TV Shows:
American Idol and Biggest Loser
Favorite Music:
Lincoln Brewster, Third Day, Chris Tomlin and Skillet
Favorite Song:
"Hero", by Skillet. The song talks about mankind's need for a hero, with the ultimate hero being Jesus Christ!
Favorite Movies:
Wizard of Oz and Something to Sing About
Hero:
My dad! He is a generous, giving, Godly man who challenges me to be more like Christ everyday!
Favorite Quote:
"Looking closely, we can see flaws and defects in every person, but our relationships have richer quality when we search for strength and beauty in the lives around us." John Maxwell